Testimonials from Zarges aluminum case customers across a wide range of markets and applications.

We take several extended back-country trips each year with at least 5 vehicles in the group. The equipment we carry needs to survive both the rough ride and hard use. For us, keeping our kitchen gear protected, organized and dust and moisture free is a must and the ZARGES Boxes have done just that.
DAVE KUPFER, Outdoor Adventure USA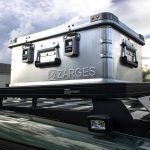 I like to use my Zarges cases to carry extra camping gear on my roof rack, they are very durable, lightweight and can hold a lot of supplies. These meet my expectations for Overlanding and being able to know that my gear is going to be secure and safe while out on the trail.
VINNIE MORENO, Camper
It is incredibly sturdy and holds all of our gear. It has made transporting our camping gear a snap and reduces the amount of time that we spend setting up camp because all of our gear is pre-gathered. Around camp we use it as a card table, seat, basically anything we need a small surface for this thing can handle. We've decorated ours with stickers from national parks that we have visited and some of our favorite brands.
CHARLES ALLAIRE, Overlander / Camper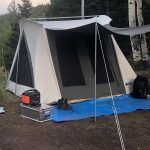 Great cases to hold my gear. Very high quality and they look great. Used for camping in Great Sand Dunes national park in Colorado.
MATHEW HAYES, Camper