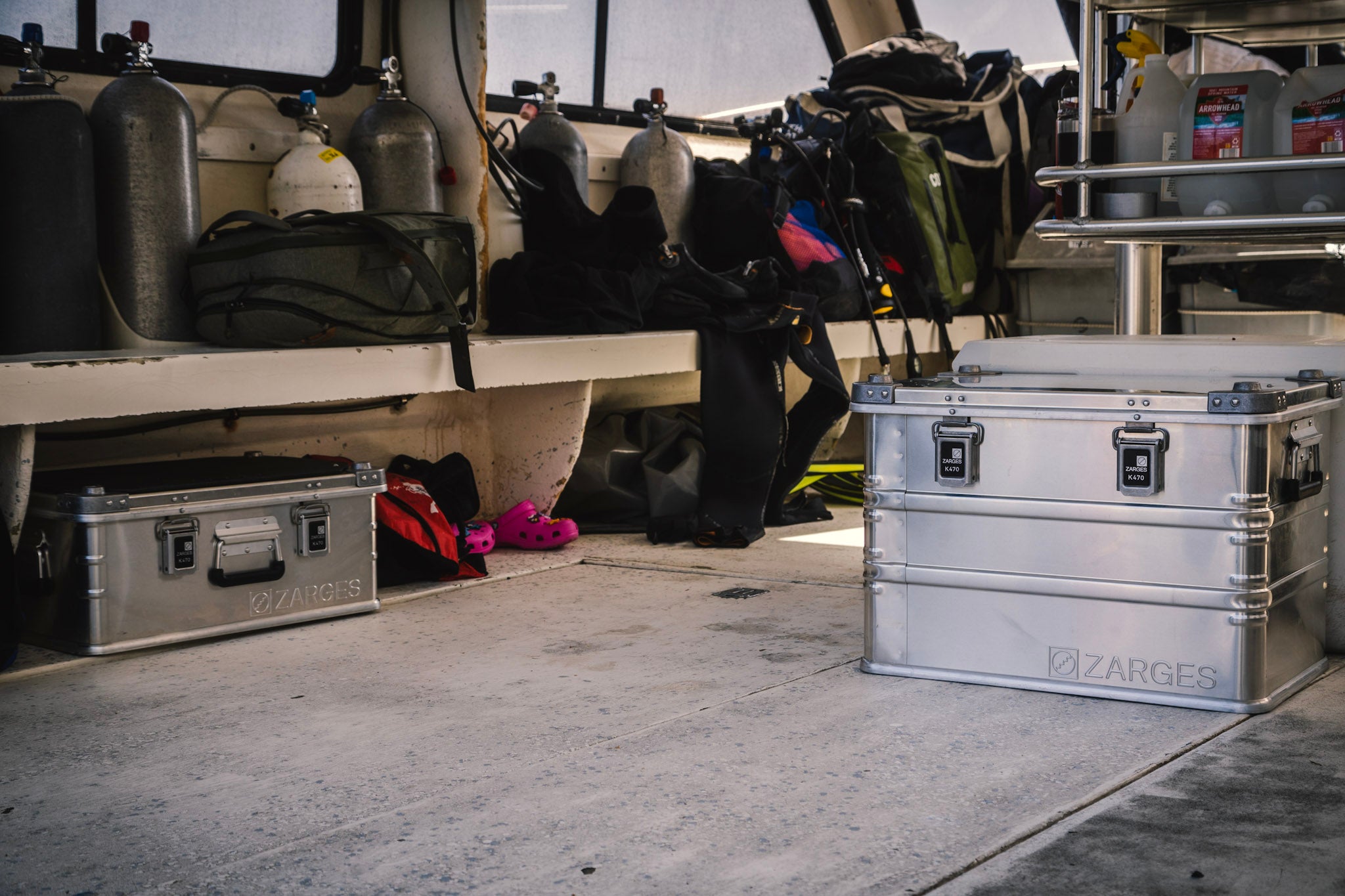 ALUMINUM TACKLE BOXES AND STORAGE BOXES FOR BOATS
✔ Protection against water ingress through splashing or immersion
✔ Resistant against salty water
✔ Lockable
To be able to fully enjoy long boat trips and unadulterated fishing adventures, you shouldn't forget about protecting your equipment, which is quite expensive for the most part. Over the course of many boating and fishing seasons, aluminum cases have stood out as one of the best solutions for equipment protection. On the one hand, smaller boxes are primarily suited for safekeeping and transporting small items (such as fishing baits, money, or documents). On the other hand, with a capacity of over 211 gallons, larger boxes can be used to hold very large items and securely store travel equipment for longer trips as they are equipped with large, ergonomic latches that can be fitted with padlocks
THE ALUMINUM CASE FOR EVERY SEAFARER: DIVERS, SAILORS, FISHERS & CAPTAINS.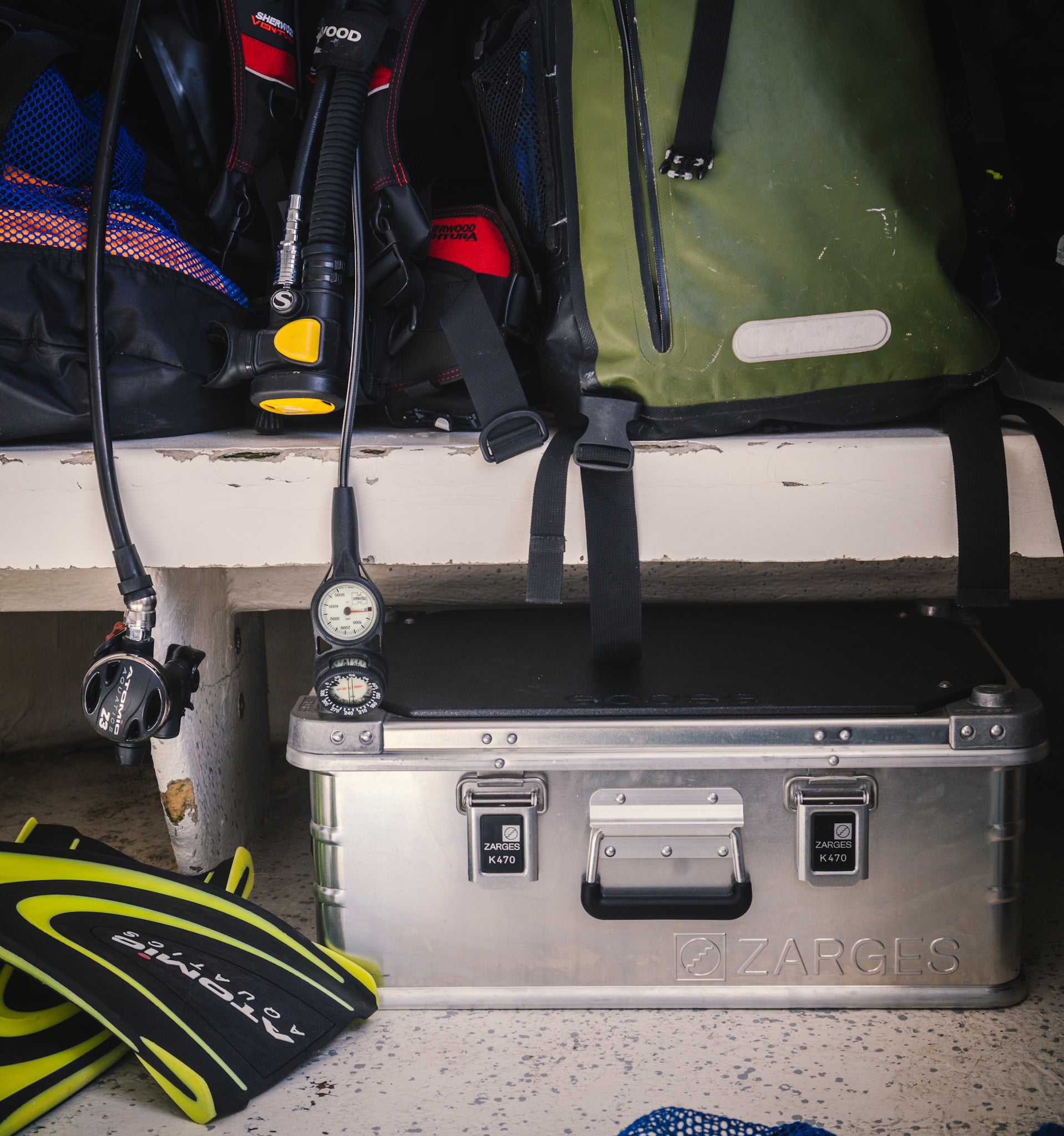 You will immediately notice the advantages ZARGES boxes have over conventional fabric or plastic boxes when using them for the first time. Regardless of whether you have plenty of space or require a smaller box due to space limitations – you will find just the right boat storage box or tackle box in ZARGES' range of aluminum cases.
✔ Resistant to salty water
✔ Protection against rain, water splashes, and dust
✔ Can optionally come with stacking corners or built-in wheels
✔ Sturdy and lockable to prevent theft
✔ Not sensitive to heat or cold
✔ Large handles and latches
SECURELY INSTALL BOAT STORAGE CASES AND MAKE OPTIMAL USE OF THEM.
Space is at a premium on motorboats, sailboats, rowboats, and fishing boats. To help you make optimal use of space, ZARGES aluminum cases can be used for more than just storing things. A few simple steps are all it takes to convert our cases into comfortable seating furniture. This helps you save space by combining storage and seating into one piece of equipment. At the same time, it is crucial that cases or boxes are properly secured on the deck. Our boxes and cases can be lashed or even bolted down to the ground to prevent them from accidentally sliding around on a boat and causing injury or damage.
ZARGES aluminum boat storage cases and tackle cases let you protect your equipment from theft and environmental influences.