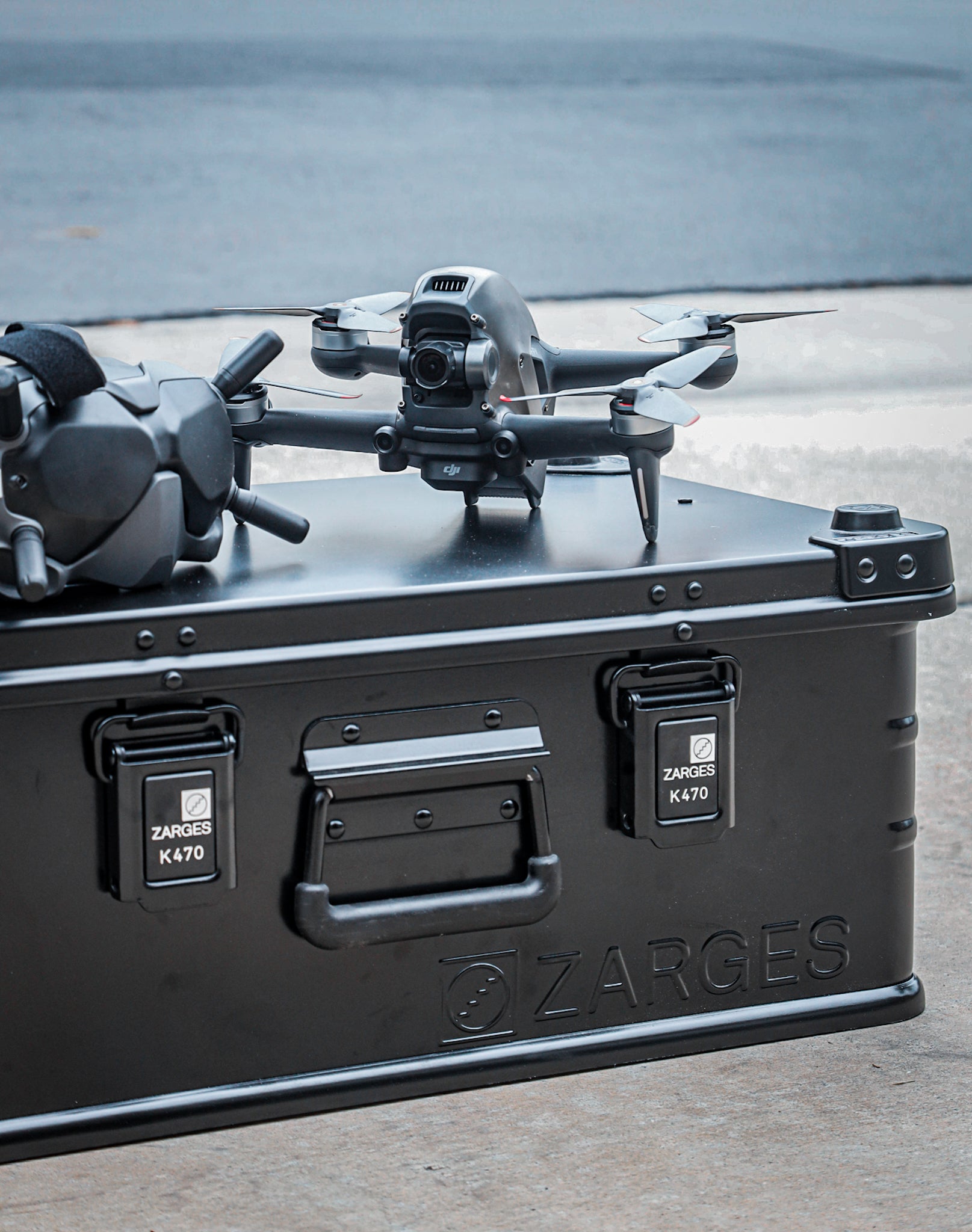 DRONES AND UNMANNED AERIAL VEHICLES
Whether you are a hobbyist or a commercial drone operator, protecting your UAV and all its accessories while in transit is fundamental to its quality and longevity. ZARGES aluminum cases provide the ultimate protection for expensive drones and equipment, to keep them as good as new. And with custom sizes and custom foam inserts, designed specifically for your machine, your purpose made ZARGES aluminum case can house the drone and all its accessories, including extra batteries, chargers, and remote controls.
Programs that have strict SWaP (Space, Weight and Power) budgets benefit from the lighter weight of aluminum and the greater usable space when compared to plastic cases. ZARGES cases have been designed to meet multiple MIL specs including MIL-STD-285 and MIL-STD 810. UN Certification for hazmat transport and storage is also available.
KEY ADVANTAGES:

Size: ZARGES is a market leader with more usable internal volume per cubic foot and our cases are easily stackable.
Weight: Aluminum delivers excellent durability and weight savings in a smaller footprint.
Impervious to elements: Case withstands temperature range of -238° to 302° F; UV, water, weather and corrosion resistance
Durability: Will not warp or crack
Shielding: EMI & RF protection
Customization: Foam, finishes, sizes