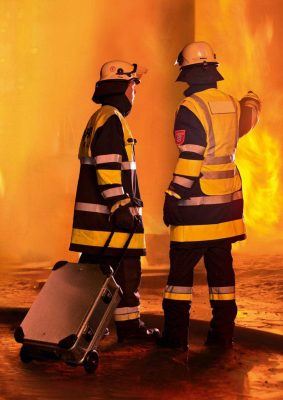 FIRST RESPONDERS, EMERGENCY SERVICES AND DISASTER RECOVERY
Zarges aluminum cases are a critical tool for First Responders, Emergency Services and Disaster Recovery, providing secure transport and storage. Our cases have been successfully deployed in many applications including: land and air vehicles, mobile hospitals, emergency response units, hazardous material transport, and ground communications. Municipal budgets benefit from the lighter weight of aluminum and the greater usable space when compared to plastic cases. They are rugged enough to deploy in any environment, with integrated seals for protection from dust and water intrusion, sturdy frames and reliable, easy-to-operate latches. Many offer integrated stacking corners for additional stability for storing and transporting multiple cases.
We offer several types of aluminum containers to meet the varied needs of first responders, including standard cases, rolling cases, rackmount cases for 19″ electronics, and baskets, all made to the same exacting standards.
Zarges cases have been designed to meet multiple MIL specs including MIL-STD-285 and MIL-STD 810. Our aluminum cases have been successfully used for ammunitions and firearms storage and transport, emergency medical equipment, and in-theatre communication systems. Zarges cases come in many standard sizes, and we can fabricate custom cases to your specifications. UN Certification for hazmat transport and storage is also available. We also offer a variety of accessories to further enhance the utility, mobility and security of our cases.
KEY FEATURES

- High-quality aluminum universal cases
- Rugged fully welded profile frame
- Ergonomic spring handles automatically stow for safe shipping
- Over 50 standard sizes to choose from, plus custom sizes
- Each case constructed of extra strong 5005 alloy aluminum sheeting
- Available as IP54, IP65 or IP67
- Optional UN Certification for Hazmat Transport
KEY BENEFITS

Size: Zarges is a market leader with more usable internal volume per cubic foot

Weight: Aluminum delivers excellent durability and weight savings in a smaller footprint

Impervious to elements: Case withstands temperature range of -238° to 302° F; UV, water, weather and corrosion resistant
-Will not warp or crack
APPLICATIONS

- Police, Fire, EMS, Rescue
- Highly secure transport and storage
- Rugged environments
- Field communications
- Hazardous material transport