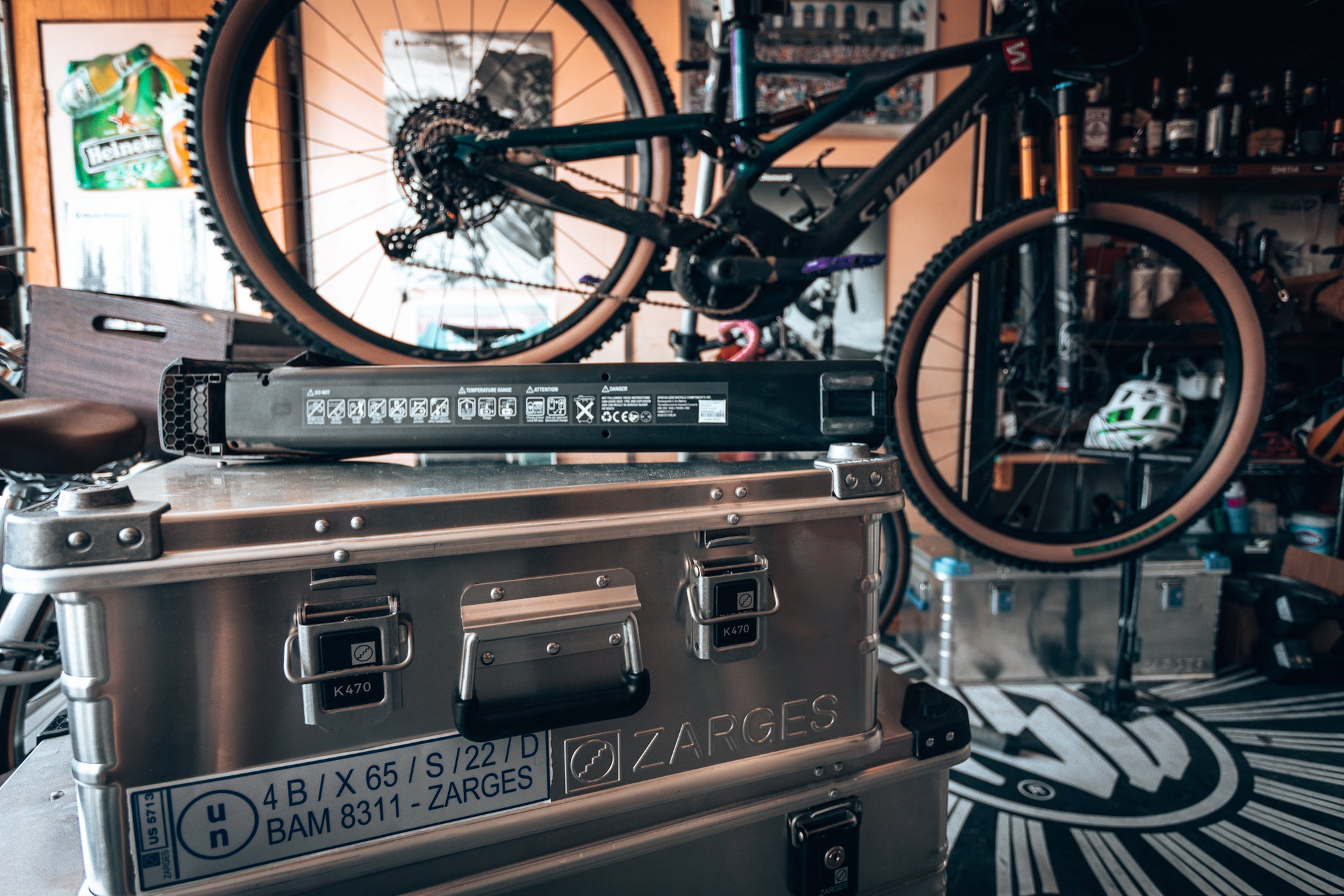 SAFE AND SECURE STORAGE FOR E-BIKE BATTERIES
Electric bikes, also known as e-bikes, seem to be everywhere! e-bikes come in many different varieties, including:
Electric hybrid bikes: that allow you to pedal when you want and use power when you need it, giving you the ability to ride with friends or commute short distances.
Electric commuter bikes: that allow you to go longer distances, even for a commute. These bikes use bigger batteries for longer life, and can even replace your car
Electric road bikes: that give you the opportunity to use pedal power, but also allow you to flip a switch so you're never left behind on a big hill.

Electric mountain bikes: that can power you up the hill and give you the chance to run more laps!
ZARGES CASES ADVANTAGES FOR E-BIKE BATTERIES

- UN Hazmat Certified
- Aircraft Grade Aluminum Construction
- Standard Sizes and Quick Ship Options
- Custom Foam InsertsCustom
- Finishes and Colors
- Custom Configurations
UN HAZMAT CERTIFICATIONS

U.N. Certification is available for ZARGES BatterySafe cases for domestic and international shipping, including
UN 3480
UN 3481
UN 3090
UN 3091