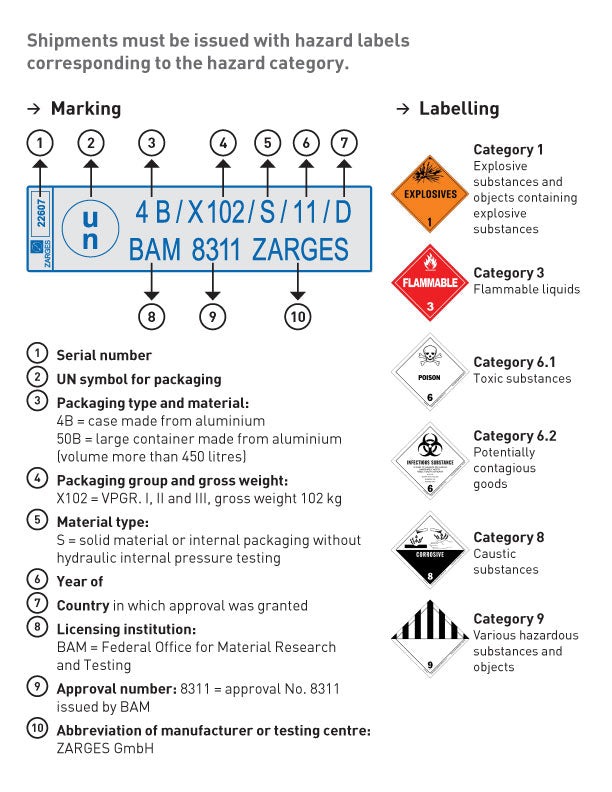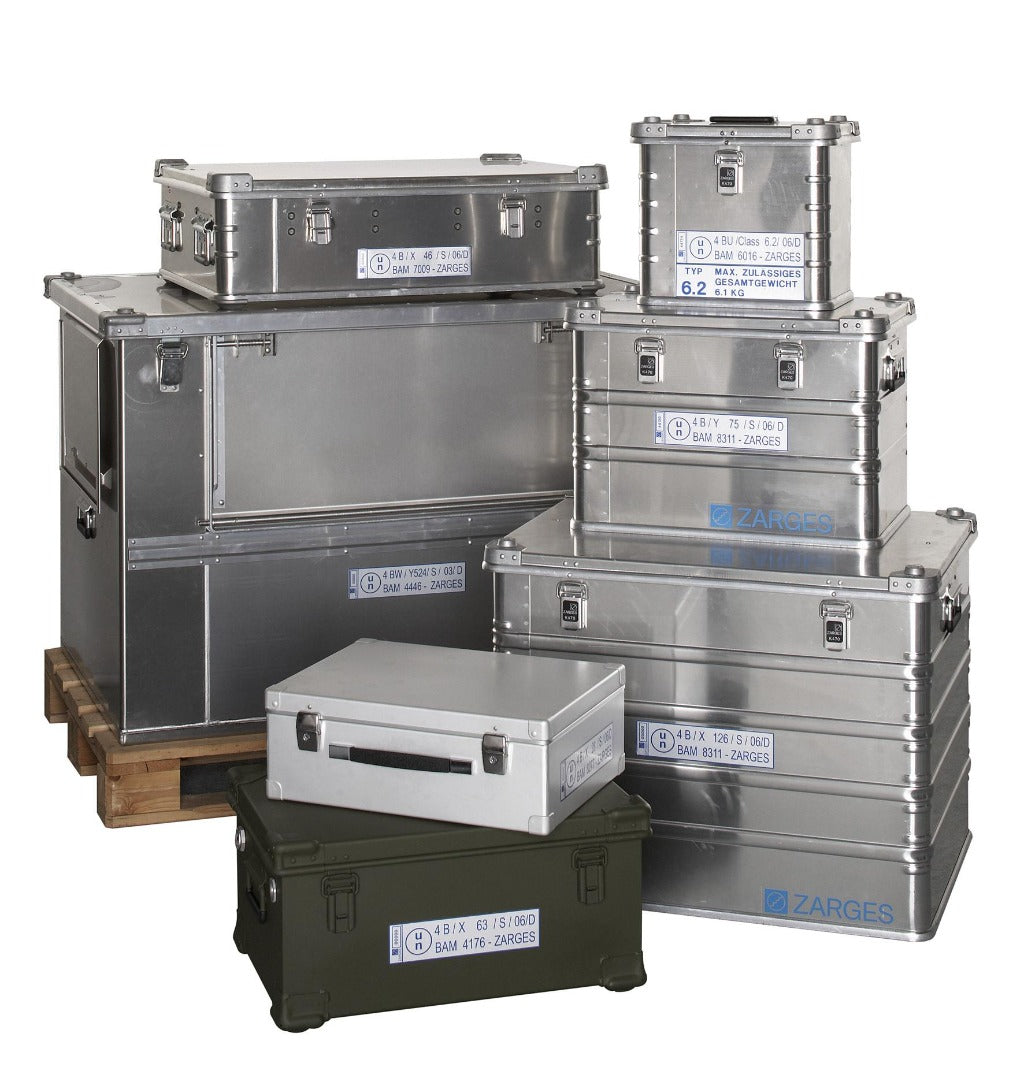 UN Certification for Hazardous Materials
ZARGES, Inc. provides testing at our Charlotte facility for UN Certification for Hazardous Materials Transport for our cases including the K470, K475, K410, and K424 XC. Certification is only available at the time of case purchase.
Please indicate in the "Notes" field at checkout which SKU(s) you intend to have certified.
Click for more ZARGES Hazardous and Biohazard Material storage and transport information.
For each UN Hazardous Materials certificate, the case is first verified to be an authentic ZARGES product and the correct product requested by the customer. The case then undergoes an ultrasonic inspection to ensure that the thickness of all case walls is within tolerance for the order's specification. The measuring points are indicated in blue on the diagram. Once the case passes this inspection, it is labeled and delivered to the customer with appropriate documentation.