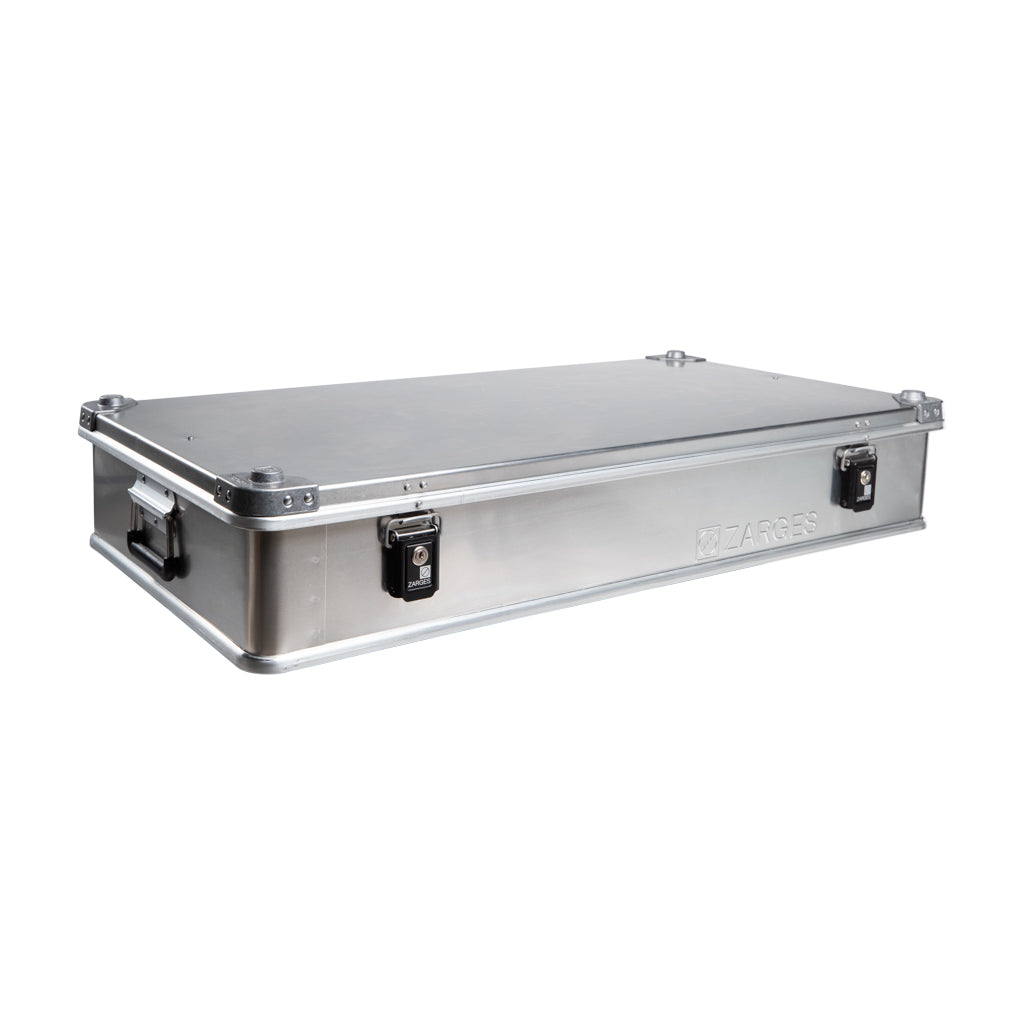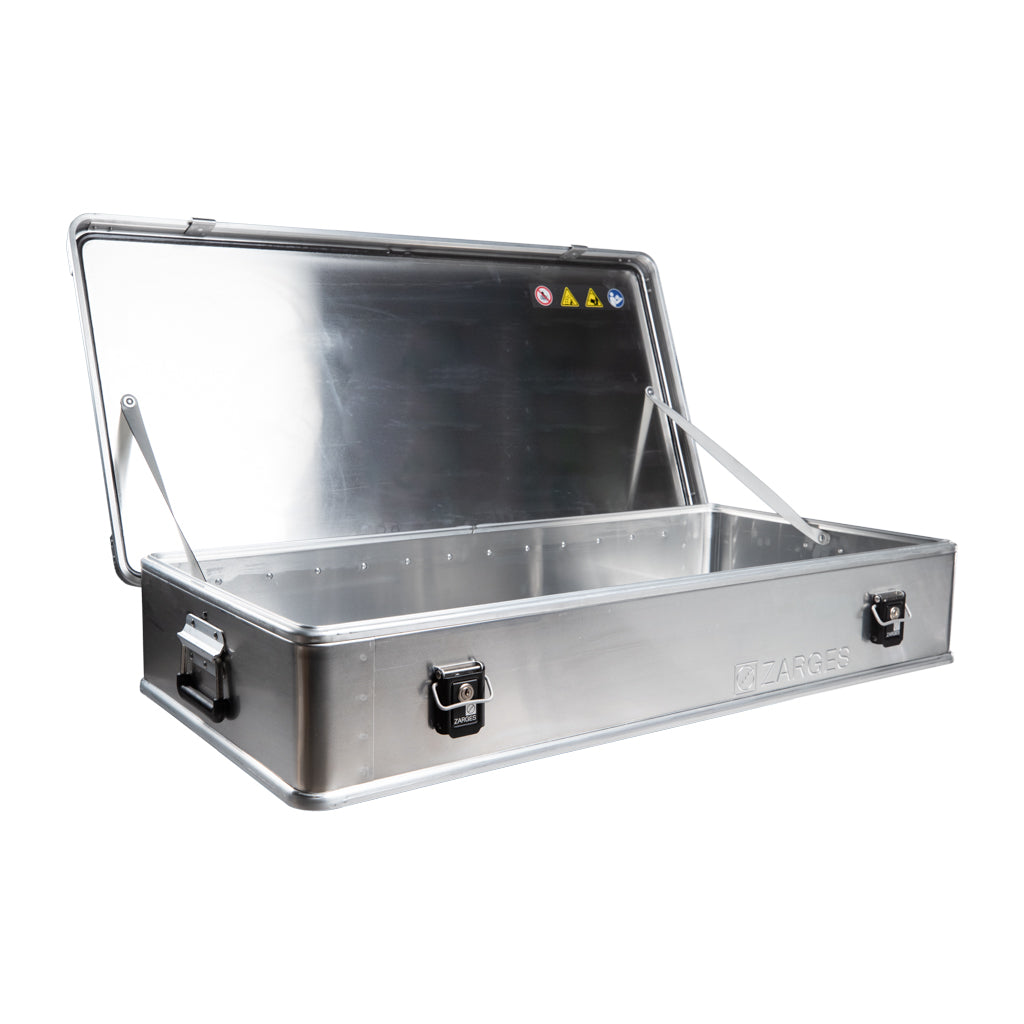 K470 - 380031
Internal Dimensions: 41.34 X 19.68 X 6.5
External Dimensions: 42.64 X 21.18 X 7.55
Clearance Dimensions: 40.5 X 18.63
Volume: 5280.0 IN3
Weight: 16.0 lb
The ZARGES K470 aluminum shipping and storage case provides perfect protection, even under the most extreme conditions. The K470 is ATA 300 approved, lightweight, rugged, and dust and water-resistant. Its durable construction provides optimal protection for any contents and is available in 26 standard sizes. Options include UN Certification for HazMat transport, IP 65 protection, a family of accessories, foam, and custom fabrication.

More than two dozen standard sizes
Cast-aluminum stacking corners
High level of stability due to three fully-welded aluminum profile frames
Riveted joints, beading all round and corner beads for additional dimensional stability
IP 54 standard, IP 65 class protection against water jets available
Several

 

IGBC-certified sizes
Integrated snap fasteners: may be secured with a plug lock, lead seals, spring anti-opening feature, or a

 

padlock

 

(max. shackle thickness 6 mm)
ZARGES K470 Aluminum Shipping and Storage Cases
K470- The Original Since 1950
The ZARGES K470 universal case is a true classic. Introduced in 1950, it is still known for its innovative and ergonomic design and its durable construction. These characteristics made it the foundation on which most of our cases are based and reflect the quality and the decades of experience of the ZARGES logistics team.
The design of the K470 has changed only slightly over almost 70 years, to keep abreast of the latest technological developments. Among the many included features is a lid with stainless steel hinge, snap fasteners, two lid straps, an all-round polyurethane seal, cast-aluminum stacking corners, three fully-welded aluminum profile frames, riveted joints, beading, and corner beads for additional stability, and ergonomic and durable comfort handles that are easy to use, even with gloves.
Our cases can be up to 50% more efficient than competing cases due to the advantages provided by aluminum. Thinner case walls mean more room for cargo and less weight for the case construction, reducing logistics and shipping costs. ZARGES aluminum cases are lighter and allow for more cargo in the same footprint than comparably sized chipboard or plastic cases.
IP 54 protection is standard, and IP 65 is available, as well as UN Certification for transport of Hazardous Goods. The K470 family of cases are approved for airline transport, both in cargo and, in certain sizes, as a carry-on. In addition, several sizes have been certified Grizzly Bear Resistant by the IGBC. In total, there are 26 standard sizes, and custom fabrication is also available.
We offer a range of practical accessories to further secure and protect your goods, from foam linings to locks, detachable trolleys and dollies to more easily transport goods from one location to another, and a range of interior fittings, including dividers and pockets.
With this combination of strength, durability, ergonomics, and flexibility, ZARGES K470 cases offer the optimal solution for safe transportation, economical storage, and reliable protection of your goods against damage and contamination.
ZARGES K470 Applications:

Industry and Manufacturing
Military, Aerospace, and Government
Photography and Video
Rugged Environments
Satellites
Science and Research
ZARGES K470 General Features:
Constructed of extra strong 5005 alloy

 

aluminum

 

sheeting
Lid with stainless steel hinge, two lid straps, and continuous polyurethane seal
Ergonomic heavy-duty sprung drop handles
Sized to fit DIN 15141 pallet