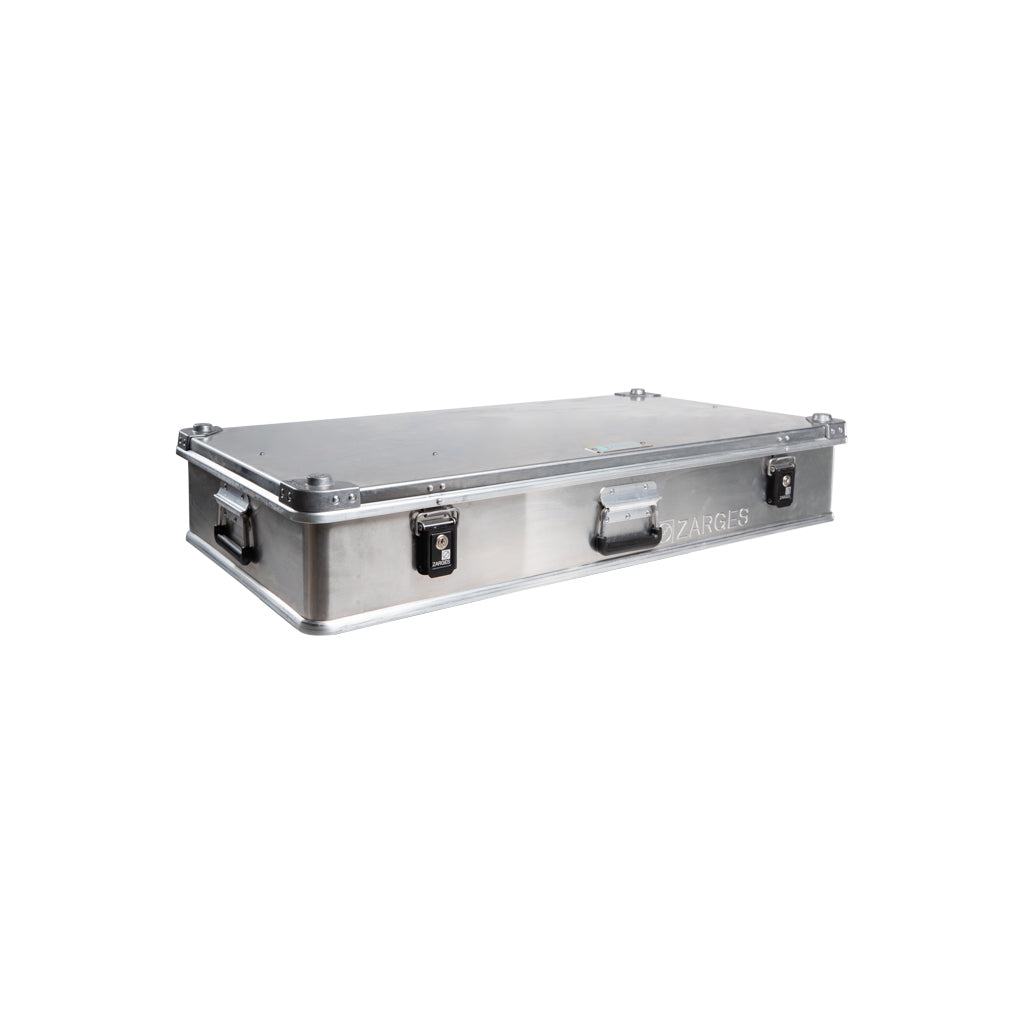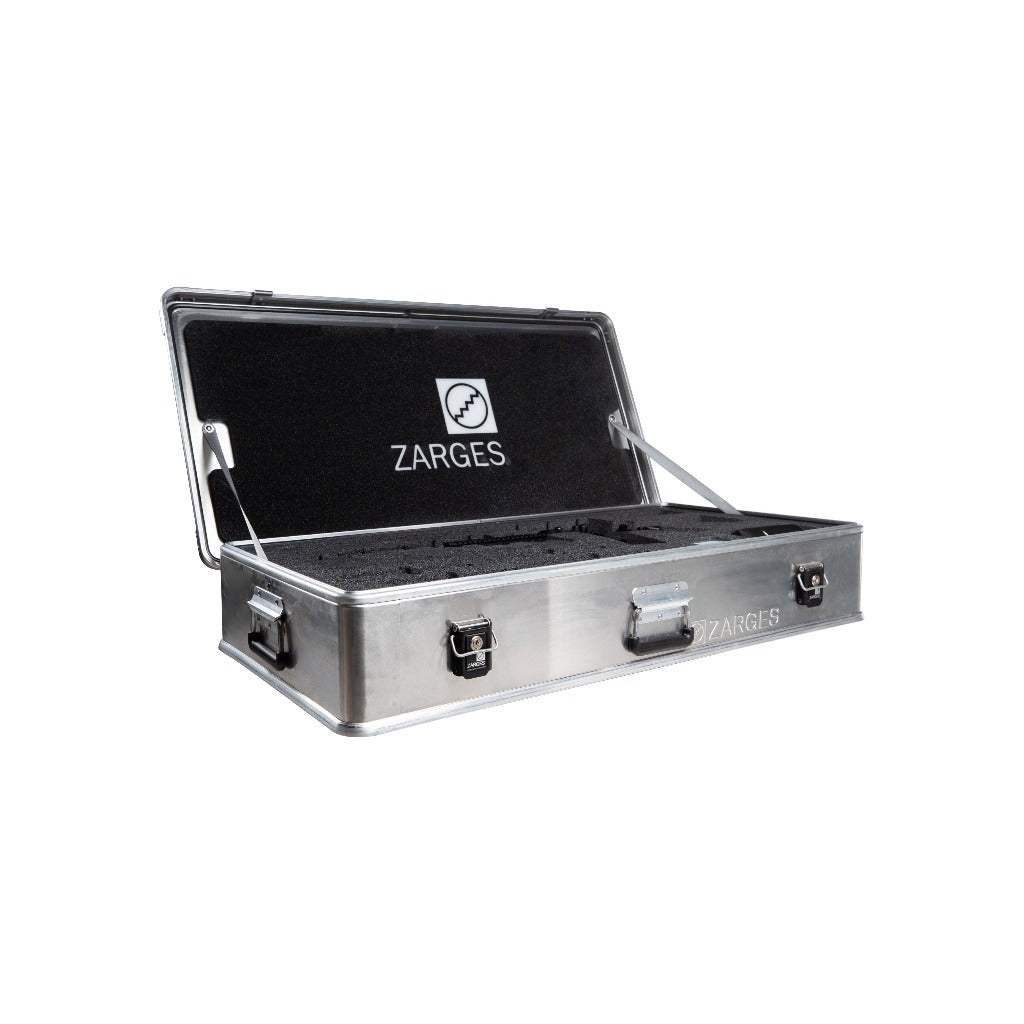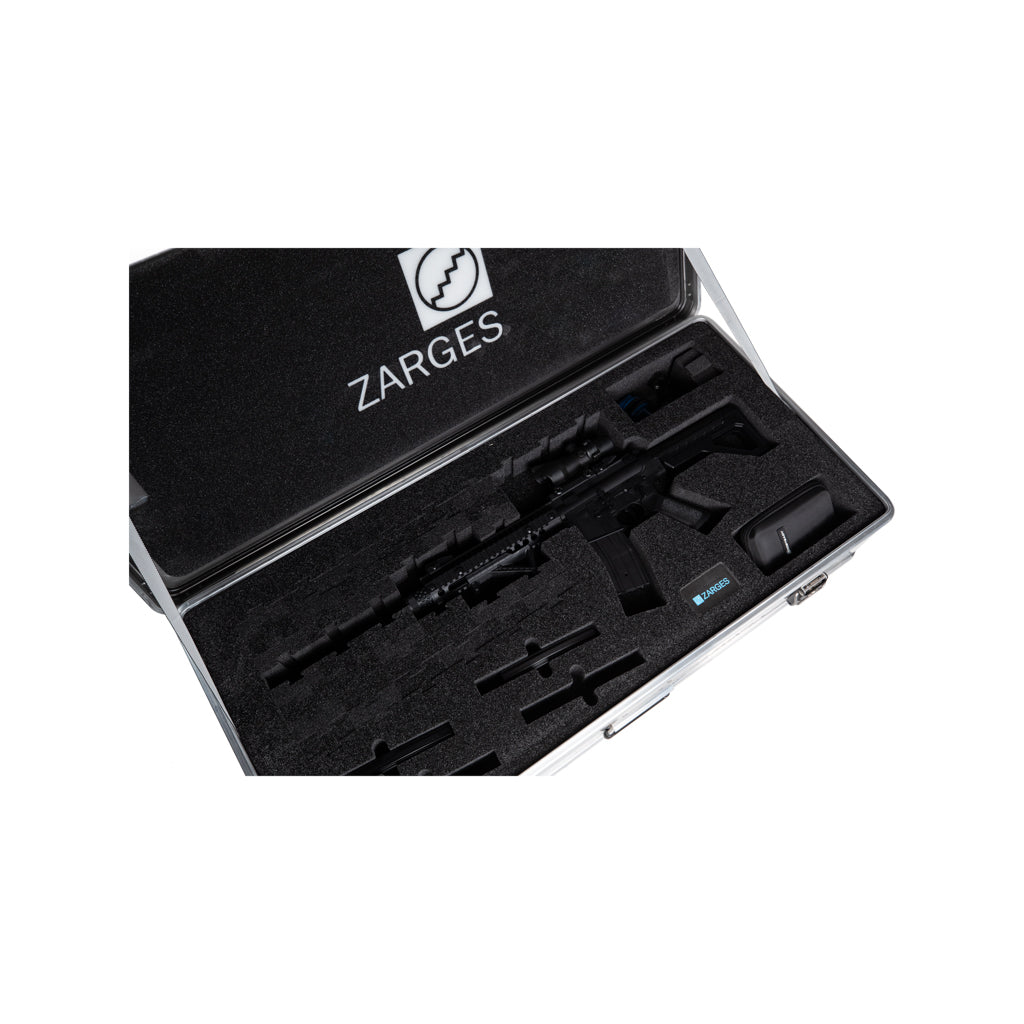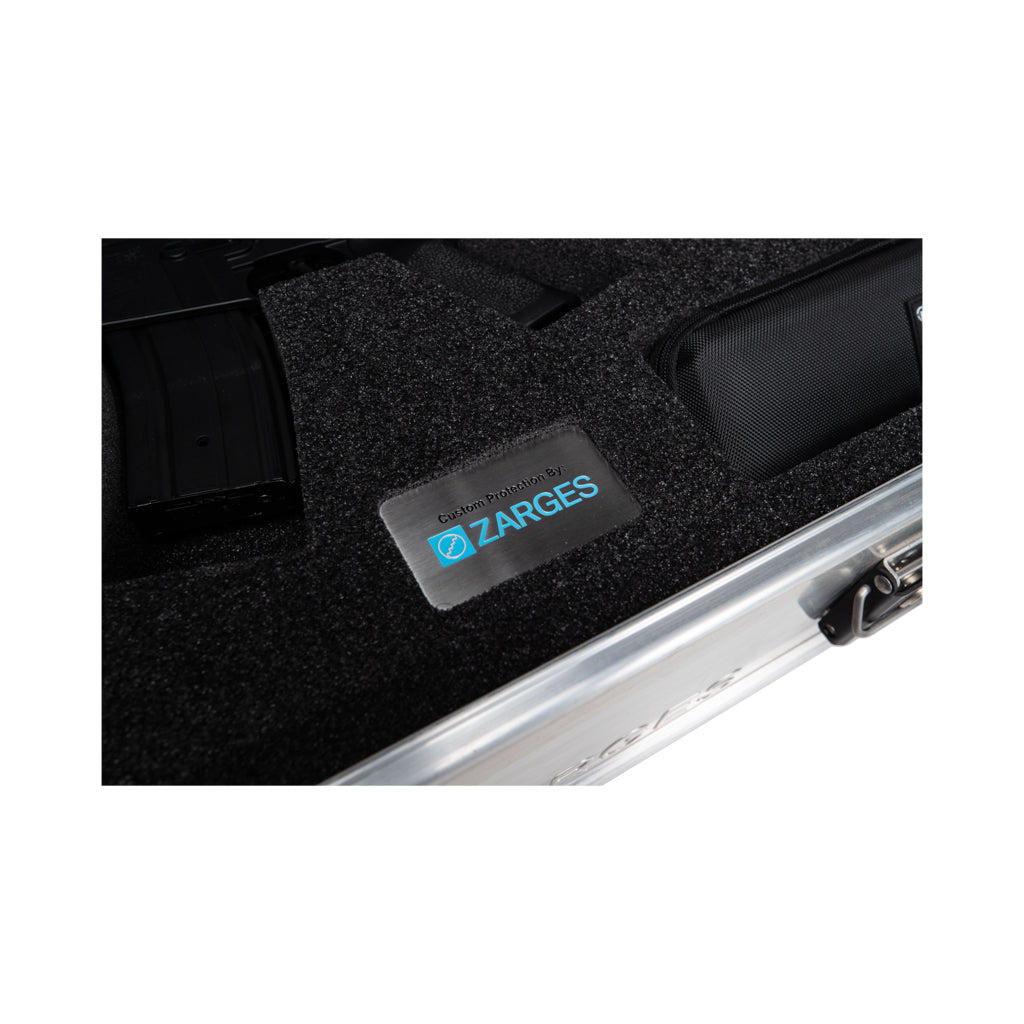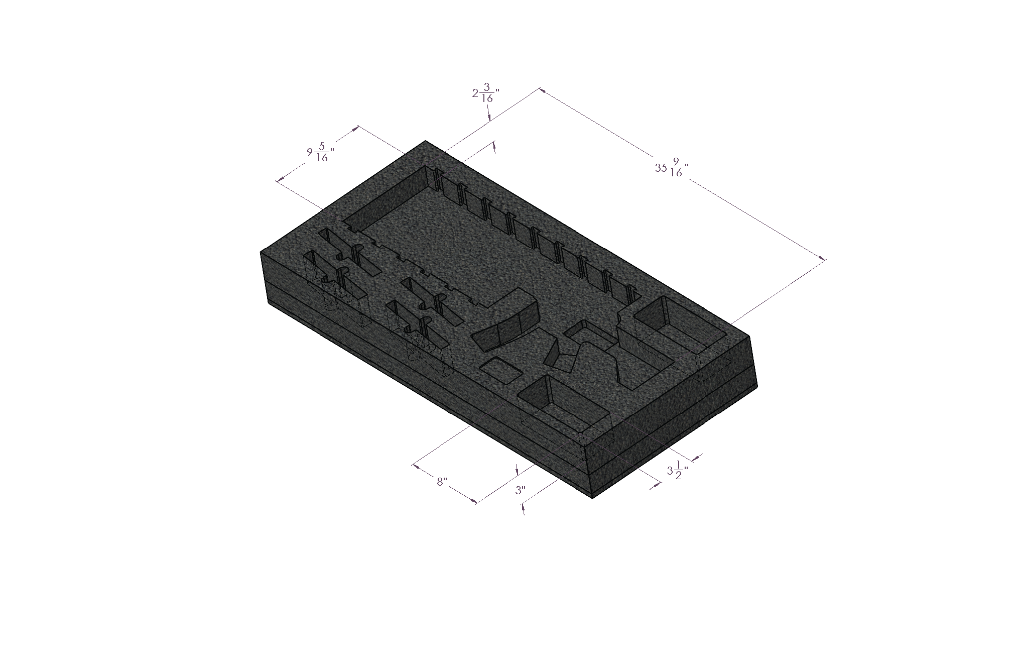 AR Case
Internal Dimensions: 41.34 X 19.68 X 6.5
External Dimensions: 42.64 X 21.18 X 7.55
Clearance Dimensions: 40.5 X 18.63
Volume: 5280.0 IN3
Weight: 16.0 lb
Note: Lead time of 2 weeks.
The Zarges Gun Case for ArmaLite (AR) weapons is the most robust, lightweight hard storage case for your firearms! This case was designed with our custom pick n' pluck foam sets that allow for versatile storage of most AR Rifles! We are continuously testing and adjusting the inserts as needed. The case fits many of your standard rifles, including brands such as SIG, Springfield, and custom builds!
See photo below for the dimensions of the unit. You will also see there are means of adding plugs to fill voids or removing plugs to make more room for your firearm. This case is the perfect solution for continuous customization capabilities.